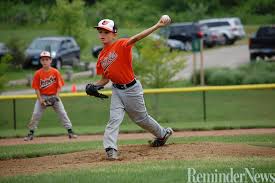 BATTER UP VIII - TALLAHASSEE, FL
MESSER SPORTS COMPLEX / TALLAHASSEE, FL
April 6, 2019 through April 7, 2019
**2019 SPRING BASEBALL SCHEDULE** (TALLAHASSEE, FLORIDA)
ENTRY FEE: 7U-8U FREE, 9U-13U $325. COME JOIN TBUSA. LIMITED SLOTS AVAILABLE DON'T WAIT AND MISS OUT REGISTER YOUR TEAM TODAY TO SAVE YOUR SPOT.
FSU Spring Football Garnet and Gold Game
Saturday @ 4:00 PM Doak Campbell Stadium
TBUSA will play as many games as possible early before 4:00 pm because most teams are trying to make it to the game
GAME TIMES EST
NORTH MESSER FIELDS 1-4 AND JR. MAJOR FIELD
SOUTH MESSER FIELDS 7-10 AND SR. MAJOR FIELD
14U - STEEL CLEATS ALLOWED ON MOUNDS - (BATS -5 stamped 1.15 bpf AND -3 BBCOR)

COACHES ONLY (1) TEAM COOLER ALLOWED IN PARK.
NO PERSONAL COOLERS ALLOWED IN PARK.
NO PETS ALLOWED IN PARK.

Tournament Entry Deadline: April 3, 2019 at 6 pm
Pay online or make checks payable to TBUSA.
Saturday games will consist of pool play. Seeding will be based on Saturdays performance leading into Sundays Championship with single elimination play. Team trophies with individual awards for 1st and 2nd place teams in each age division.
7U
8U
Lake City Timberwolves 7U
8
lake city, FL
5 Star National Buhler
8
Tifton, GA
Tallahassee Heat
8
Crawfordville, FL
10U South GA Mariners, Inc.-McCullough
10
Leesburg, GA
Taylormade
8
Perry, FL
9U
10U
Impact Zone
10
LAKE CITY, FL
Tallahassee Heat
10
Tallahassee, FL
5 Star National Buhler
10
Tifton, GA
Tallahassee Renegades
10
Tallahassee, FL
Home Plate Chilidogs Spurlin
10
Tifton, GA
Sandlot
10
Apalachicola, FL
Chiefs 10u
10
Blountstown, FL
11U
Tallahassee Bombers
11
Tallahassee, FL
Tallahassee Tomahawks
11
Crawfordville, FL
5 Star National Gowdy
11
Tifton, GA
Southern Pride
11
Baconton, GA
Wiregrass Sports Academy RED
11
Dothan, AL
Taylormade
11
Greenville, FL
North Florida Nationals
11
Niceville, FL
Tallahassee Renegades
11
Tallahassee, FL
Hooks 11U
11
Panama City, FL
Pirates Baseball
11
Sneads, FL
12U
Tallahassee Heat 11U
11
Tallahassee, FL
Georgia Go Hard
12
Albany, GA
5 Star National Haynes 12U
12
Tifton, GA
12U Traveling Eagles
12
Niceville, FL
Team24_12U
12
Cairo, GA
Tallahassee Tomahawks
12
Tallahassee, FL
Tallahassee HEAT 12U
12
Tallahassee, FL
Top Gun Baseball
12
Tallahassee, FL
13U
14U
Bill Bond Raptors
14
Pensacola, FL
Bay County Spikes
14
PANAMA CITY BEACH, FL
Coastal Bandits ELITE
14
Crawfordville, FL
Sharks
14
Port St Joe, FL
5 Star National Brettel
14
Tifton, GA
Tallahassee Stix 13U
14
Tallahassee, FL
North Florida Pride
14
Crawfordville, FL
Niceville Eagles
14
Niceville, FL
Tallahassee Bombers
14
Tallahassee, FL
15U
16U
17U
18U

Print Brackets
8U
5 Star National Buhler
Tallahassee Heat
-vs-
04/06/2019 - 9:00 AM
FIELD 4
5 Star National Buhler
10U South GA Mariners, Inc.-McCullough
-vs-
04/06/2019 - 10:20 AM
FIELD 4
Taylormade
10U South GA Mariners, Inc.-McCullough
-vs-
04/06/2019 - 11:40 AM
FIELD 4
Tallahassee Heat
Lake City Timberwolves 7U
-vs-
04/06/2019 - 1:00 PM
FIELD 4
Taylormade
Lake City Timberwolves 7U
-vs-
04/06/2019 - 2:20 PM
FIELD 4
5 Star National Buhler
Lake City Timberwolves 7U
-vs-
04/07/2019 - 8:00 AM
FIELD 4 (GM1)
Tallahassee Heat
5 Star National Buhler
-vs-
04/07/2019 - 10:40 AM
FIELD 4 (GM3)
5 Star National Buhler
Taylormade
-vs-
04/07/2019 - 12:00 PM
FIELD 4 (CHAMPIONSHIP)
10U
Tallahassee Renegades
Home Plate Chilidogs Spurlin
-vs-
04/06/2019 - 9:00 AM
FIELD 1
Sandlot
Chiefs 10u
-vs-
04/06/2019 - 9:30 AM
FIELD 2
Tallahassee Renegades
Impact Zone
-vs-
04/06/2019 - 10:40 AM
FIELD 1
Tallahassee Heat
Chiefs 10u
-vs-
04/06/2019 - 11:10 AM
FIELD 2
5 Star National Buhler
Impact Zone
-vs-
04/06/2019 - 12:20 PM
FIELD 1
Sandlot
Home Plate Chilidogs Spurlin
-vs-
04/06/2019 - 12:50 PM
FIELD 2
5 Star National Buhler
Tallahassee Heat
-vs-
04/06/2019 - 2:00 PM
FIELD 1
10U South GA Mariners, Inc.-McCullough
Taylormade
-vs-
04/07/2019 - 9:20 AM
FIELD 4 (GM2)
Tallahassee Renegades
Chiefs 10u
-vs-
04/07/2019 - 8:00 AM
FIELD 1 (GM1)
Tallahassee Heat
Impact Zone
-vs-
04/07/2019 - 8:00 AM
FIELD 2 (GM2)
5 Star National Buhler
Sandlot
-vs-
04/07/2019 - 9:40 AM
FIELD 1 (GM3)
Tallahassee Renegades
Tallahassee Heat
-vs-
04/07/2019 - 9:40 AM
FIELD 2 (GM4)
Home Plate Chilidogs Spurlin
5 Star National Buhler
-vs-
04/07/2019 - 11:20 AM
FIELD 1 (GM5)
Tallahassee Heat
Home Plate Chilidogs Spurlin
-vs-
04/07/2019 - 1:00 PM
FIELD 1 (CHAMPIONSHIP)
11U
Tallahassee Bombers
Southern Pride
-vs-
04/06/2019 - 8:00 AM
FIELD 7
Tallahassee Renegades
5 Star National Gowdy
-vs-
04/06/2019 - 8:00 AM
FIELD 8
Tallahassee Tomahawks
Southern Pride
-vs-
04/06/2019 - 9:40 AM
FIELD 7
North Florida Nationals
5 Star National Gowdy
-vs-
04/06/2019 - 9:40 AM
FIELD 8
Tallahassee Renegades
Wiregrass Sports Academy RED
-vs-
04/06/2019 - 11:20 AM
FIELD 7
North Florida Nationals
Tallahassee Bombers
-vs-
04/06/2019 - 11:20 AM
FIELD 8
Hooks 11U
Pirates Baseball
-vs-
04/06/2019 - 1:00 PM
FIELD 7
Tallahassee Tomahawks
Taylormade
-vs-
04/06/2019 - 1:00 PM
FIELD 8
Hooks 11U
Taylormade
-vs-
04/06/2019 - 2:40 PM
FIELD 7
Wiregrass Sports Academy RED
Pirates Baseball
-vs-
04/06/2019 - 2:40 PM
FIELD 8
5 Star National Gowdy
Tallahassee Tomahawks
-vs-
04/07/2019 - 8:00 AM
FIELD 7 (GM1) GROUP A
Southern Pride
Tallahassee Renegades
-vs-
04/07/2019 - 9:40 AM
FIELD 7 (GM2) GROUP A
Hooks 11U
Tallahassee Tomahawks
-vs-
04/07/2019 - 11:20 AM
FIELD 7 (GM3) GROUP A
Tallahassee Tomahawks
Southern Pride
-vs-
04/07/2019 - 1:00 PM
FIELD 7 (GROUP A) CHAMPIONSHIP
Taylormade
Tallahassee Bombers
-vs-
04/07/2019 - 8:00 AM
FIELD 8 (GM1) GROUP B
Wiregrass Sports Academy RED
Pirates Baseball
-vs-
04/07/2019 - 9:40 AM
FIELD 8 (GM2) GROUP B
North Florida Nationals
Tallahassee Bombers
-vs-
04/07/2019 - 11:20 AM
FIELD 8 (GM3) GROUP B
Wiregrass Sports Academy RED
North Florida Nationals
-vs-
04/07/2019 - 1:00 PM
FIELD 8 (GROUP B) CHAMPIONSHIP
12U
Tallahassee Tomahawks
Georgia Go Hard
-vs-
04/06/2019 - 9:00 AM
FIELD 9
Tallahassee HEAT 12U
Team24_12U
-vs-
04/06/2019 - 9:00 AM
FIELD 10
Georgia Go Hard
Tallahassee Heat 11U
-vs-
04/06/2019 - 10:40 AM
FIELD 9
Tallahassee Tomahawks
Team24_12U
-vs-
04/06/2019 - 10:40 AM
FIELD 10
12U Traveling Eagles
Top Gun Baseball
-vs-
04/06/2019 - 12:20 PM
FIELD 9
5 Star National Haynes 12U
Tallahassee HEAT 12U
-vs-
04/06/2019 - 12:20 PM
FIELD 10
12U Traveling Eagles
Tallahassee Heat 11U
-vs-
04/06/2019 - 2:00 PM
FIELD 9
5 Star National Haynes 12U
Top Gun Baseball
-vs-
04/06/2019 - 2:00 PM
FIELD 10
5 Star National Haynes 12U
Tallahassee Heat 11U
-vs-
04/07/2019 - 8:00 AM
FIELD 9 (GM1) GROUP A
Tallahassee Tomahawks
Top Gun Baseball
-vs-
04/07/2019 - 9:40 AM
FIELD 9 (GM2) GROUP A
Tallahassee Tomahawks
Tallahassee Heat 11U
-vs-
04/07/2019 - 11:20 AM
FIELD 9 (GROUP A) CHAMPIONSHIP
Tallahassee HEAT 12U
Team24_12U
-vs-
04/07/2019 - 8:00 AM
FIELD 10 (GM1) GROUP B
12U Traveling Eagles
Georgia Go Hard
-vs-
04/07/2019 - 9:40 AM
FIELD 10 (GM2) GROUP B
Tallahassee HEAT 12U
12U Traveling Eagles
-vs-
04/07/2019 - 11:20 AM
FIELD 10 (GROUP B) CHAMPIONSHIP
14U
Tallahassee Bombers
North Florida Pride
-vs-
04/06/2019 - 8:00 AM
FIELD SR. MAJOR SOUTH
Coastal Bandits ELITE
Tallahassee Stix 13U
-vs-
04/06/2019 - 8:00 AM
FIELD JR. MAJOR NORTH
Tallahassee Bombers
Sharks
-vs-
04/06/2019 - 9:50 AM
FIELD SR. MAJOR SOUTH
Bay County Spikes
Tallahassee Stix 13U
-vs-
04/06/2019 - 9:50 AM
FIELD JR. MAJOR NORTH
Bill Bond Raptors
North Florida Pride
-vs-
04/06/2019 - 11:40 AM
FIELD SR. MAJOR SOUTH
Niceville Eagles
Coastal Bandits ELITE
-vs-
04/06/2019 - 11:40 AM
FIELD JR. MAJOR NORTH
5 Star National Brettel
Sharks
-vs-
04/06/2019 - 1:30 PM
FIELD SR. MAJOR SOUTH
Niceville Eagles
Bay County Spikes
-vs-
04/06/2019 - 1:30 PM
FIELD JR. MAJOR NORTH
5 Star National Brettel
Bill Bond Raptors
-vs-
04/06/2019 - 3:20 PM
FIELD SR. MAJOR SOUTH
Sharks
Coastal Bandits ELITE
-vs-
04/07/2019 - 8:00 AM
FIELD SR. MAJOR SOUTH (GM1) GROUP A
Niceville Eagles
North Florida Pride
-vs-
04/07/2019 - 9:50 AM
FIELD SR. MAJOR SOUTH (GM2) GROUP A
Bill Bond Raptors
Sharks
-vs-
04/07/2019 - 11:40 AM
FIELD SR. MAJOR SOUTH (GM3) GROUP A
Niceville Eagles
Bill Bond Raptors
-vs-
04/07/2019 - 1:00 PM
FIELD SR. MAJOR SOUTH (GROUP A) CHAMPIONSHIP
5 Star National Brettel
Bay County Spikes
-vs-
04/07/2019 - 8:00 AM
FIELD JR. MAJOR NORTH (GM1) GROUP B
Tallahassee Stix 13U
Tallahassee Bombers
-vs-
04/07/2019 - 9:50 AM
FIELD JR. MAJOR NORTH (GM2) GROUP B
Tallahassee Stix 13U
5 Star National Brettel
-vs-
04/07/2019 - 11:40 AM
FIELD JR. MAJOR NORTH (GROUP B) CHAMPIONSHIP
| | | | | |
| --- | --- | --- | --- | --- |
| Taylormade | 2-1-0 | 0-0-0 | 1 | 3 |
| 5 Star National Buhler | 2-2-1 | 4-5-0 | 2 | 4 |
| Tallahassee Heat | 2-1-0 | 0-0-0 | 3 | 1 |
| 10U South GA Mariners, Inc.-McCullough | 1-0-1 | 1-3-0 | 4 | 2 |
| Lake City Timberwolves 7U | 0-3-0 | 0-0-0 | 5 | 5 |
Games
| | | | | |
| --- | --- | --- | --- | --- |
| 4-06 | 5 Star National Buhler | 3 | Tallahassee Heat | 8 |
| 4-06 | 5 Star National Buhler | 10 | 10U South GA Mariners, Inc.-McCullough | 10 |
| 4-06 | Taylormade | 5 | 10U South GA Mariners, Inc.-McCullough | 14 |
| 4-06 | Tallahassee Heat | 18 | Lake City Timberwolves 7U | 2 |
| 4-06 | Taylormade | 18 | Lake City Timberwolves 7U | 5 |
| 4-07 | 5 Star National Buhler | 16 | Lake City Timberwolves 7U | 0 |
| 4-07 | Tallahassee Heat | 10 | 5 Star National Buhler | 12 |
| 4-07 | 5 Star National Buhler | 9 | Taylormade | 12 |
| | | | | |
| --- | --- | --- | --- | --- |
| Home Plate Chilidogs Spurlin | 4-0-0 | 0-0-0 | 1 | 1 |
| Taylormade | 1-0-0 | 0-0-0 | 1 | 3 |
| Tallahassee Heat | 4-1-0 | 0-0-0 | 2 | 2 |
| Tallahassee Renegades | 2-2-0 | 0-0-0 | 3 | 3 |
| 5 Star National Buhler | 2-2-0 | 3-2-0 | 4 | 4 |
| 10U South GA Mariners, Inc.-McCullough | 0-1-1 | 1-3-0 | 4 | 2 |
| Sandlot | 1-2-0 | 0-0-0 | 5 | 5 |
| Chiefs 10u | 0-3-0 | 0-0-0 | 6 | 6 |
| Impact Zone | 0-3-0 | 0-0-0 | 7 | 7 |
Games
| | | | | |
| --- | --- | --- | --- | --- |
| 4-06 | Tallahassee Renegades | 0 | Home Plate Chilidogs Spurlin | 9 |
| 4-06 | Sandlot | 13 | Chiefs 10u | 2 |
| 4-06 | Tallahassee Renegades | 12 | Impact Zone | 5 |
| 4-06 | Tallahassee Heat | 8 | Chiefs 10u | 7 |
| 4-06 | 5 Star National Buhler | 14 | Impact Zone | 10 |
| 4-06 | Sandlot | 0 | Home Plate Chilidogs Spurlin | 15 |
| 4-06 | 5 Star National Buhler | 5 | Tallahassee Heat | 6 |
| 4-07 | 10U South GA Mariners, Inc.-McCullough | 13 | Taylormade | 19 |
| 4-07 | Tallahassee Renegades | 21 | Chiefs 10u | 5 |
| 4-07 | Tallahassee Heat | 5 | Impact Zone | 1 |
| 4-07 | 5 Star National Buhler | 8 | Sandlot | 2 |
| 4-07 | Tallahassee Renegades | 6 | Tallahassee Heat | 7 |
| 4-07 | Home Plate Chilidogs Spurlin | 11 | 5 Star National Buhler | 9 |
| 4-07 | Tallahassee Heat | 2 | Home Plate Chilidogs Spurlin | 12 |
| | | | | |
| --- | --- | --- | --- | --- |
| Southern Pride | 4-0-0 | 0-0-0 | 1 | 2 |
| Tallahassee Tomahawks | 3-2-0 | 0-0-0 | 2 | 5 |
| Hooks 11U | 2-1-0 | 0-0-0 | 3 | 1 |
| Tallahassee Renegades | 1-1-1 | 0-0-0 | 4 | 3 |
| 5 Star National Gowdy | 1-1-1 | 0-0-0 | 5 | 4 |
| Wiregrass Sports Academy RED | 3-1-0 | 0-0-0 | 6 | 7 |
| North Florida Nationals | 2-2-0 | 0-0-0 | 7 | 6 |
| Pirates Baseball | 0-3-0 | 0-0-0 | 8 | 8 |
| Tallahassee Bombers | 1-3-0 | 0-0-0 | 9 | 10 |
| Taylormade | 0-3-0 | 0-0-0 | 10 | 9 |
Games
| | | | | |
| --- | --- | --- | --- | --- |
| 4-06 | Tallahassee Bombers | 5 | Southern Pride | 19 |
| 4-06 | Tallahassee Renegades | 4 | 5 Star National Gowdy | 4 |
| 4-06 | Tallahassee Tomahawks | 2 | Southern Pride | 4 |
| 4-06 | North Florida Nationals | 6 | 5 Star National Gowdy | 10 |
| 4-06 | Tallahassee Renegades | 7 | Wiregrass Sports Academy RED | 2 |
| 4-06 | North Florida Nationals | 10 | Tallahassee Bombers | 3 |
| 4-06 | Hooks 11U | 5 | Pirates Baseball | 0 |
| 4-06 | Tallahassee Tomahawks | 13 | Taylormade | 0 |
| 4-06 | Hooks 11U | 11 | Taylormade | 2 |
| 4-06 | Wiregrass Sports Academy RED | 9 | Pirates Baseball | 6 |
| 4-07 | 5 Star National Gowdy | 0 | Tallahassee Tomahawks | 10 |
| 4-07 | Southern Pride | 13 | Tallahassee Renegades | 0 |
| 4-07 | Hooks 11U | 6 | Tallahassee Tomahawks | 7 |
| 4-07 | Tallahassee Tomahawks | 1 | Southern Pride | 9 |
| 4-07 | Taylormade | 5 | Tallahassee Bombers | 6 |
| 4-07 | Wiregrass Sports Academy RED | 11 | Pirates Baseball | 0 |
| 4-07 | North Florida Nationals | 7 | Tallahassee Bombers | 2 |
| 4-07 | Wiregrass Sports Academy RED | 11 | North Florida Nationals | 3 |
| | | | | |
| --- | --- | --- | --- | --- |
| Tallahassee Tomahawks | 4-0-0 | 0-0-0 | 1 | 1 |
| Tallahassee Heat 11U | 3-1-0 | 0-0-0 | 2 | 2 |
| 5 Star National Haynes 12U | 1-2-0 | 0-0-0 | 3 | 3 |
| Top Gun Baseball | 1-2-0 | 0-0-0 | 4 | 4 |
| 12U Traveling Eagles | 3-1-0 | 0-0-0 | 5 | 5 |
| Tallahassee HEAT 12U | 1-2-1 | 0-0-0 | 6 | 6 |
| Team24_12U | 0-2-1 | 0-0-0 | 7 | 7 |
| Georgia Go Hard | 0-3-0 | 0-0-0 | 8 | 8 |
Games
| | | | | |
| --- | --- | --- | --- | --- |
| 4-06 | Tallahassee Tomahawks | 14 | Georgia Go Hard | 0 |
| 4-06 | Tallahassee HEAT 12U | 6 | Team24_12U | 6 |
| 4-06 | Georgia Go Hard | 2 | Tallahassee Heat 11U | 12 |
| 4-06 | Tallahassee Tomahawks | 12 | Team24_12U | 0 |
| 4-06 | 12U Traveling Eagles | 9 | Top Gun Baseball | 5 |
| 4-06 | 5 Star National Haynes 12U | 2 | Tallahassee HEAT 12U | 1 |
| 4-06 | 12U Traveling Eagles | 4 | Tallahassee Heat 11U | 7 |
| 4-06 | 5 Star National Haynes 12U | 1 | Top Gun Baseball | 7 |
| 4-07 | 5 Star National Haynes 12U | 1 | Tallahassee Heat 11U | 5 |
| 4-07 | Tallahassee Tomahawks | 11 | Top Gun Baseball | 4 |
| 4-07 | Tallahassee Tomahawks | 7 | Tallahassee Heat 11U | 6 |
| 4-07 | Tallahassee HEAT 12U | 5 | Team24_12U | 1 |
| 4-07 | 12U Traveling Eagles | 11 | Georgia Go Hard | 2 |
| 4-07 | Tallahassee HEAT 12U | 3 | 12U Traveling Eagles | 13 |
| | | | | |
| --- | --- | --- | --- | --- |
| Niceville Eagles | 4-0-0 | 0-0-0 | 1 | 2 |
| Bill Bond Raptors | 3-1-0 | 0-0-0 | 2 | 1 |
| North Florida Pride | 1-2-0 | 0-0-0 | 3 | 3 |
| Sharks | 2-2-0 | 0-0-0 | 4 | 4 |
| Coastal Bandits ELITE | 1-2-0 | 0-0-0 | 5 | 5 |
| 5 Star National Brettel | 3-1-0 | 0-0-0 | 6 | 7 |
| Tallahassee Stix 13U | 2-2-0 | 0-0-0 | 7 | 6 |
| Bay County Spikes | 0-3-0 | 0-0-0 | 8 | 8 |
| Tallahassee Bombers | 0-3-0 | 0-0-0 | 9 | 9 |
Games
| | | | | |
| --- | --- | --- | --- | --- |
| 4-06 | Tallahassee Bombers | 3 | North Florida Pride | 12 |
| 4-06 | Coastal Bandits ELITE | 6 | Tallahassee Stix 13U | 3 |
| 4-06 | Tallahassee Bombers | 0 | Sharks | 8 |
| 4-06 | Bay County Spikes | 6 | Tallahassee Stix 13U | 7 |
| 4-06 | Bill Bond Raptors | 3 | North Florida Pride | 2 |
| 4-06 | Niceville Eagles | 6 | Coastal Bandits ELITE | 5 |
| 4-06 | 5 Star National Brettel | 6 | Sharks | 3 |
| 4-06 | Niceville Eagles | 12 | Bay County Spikes | 3 |
| 4-06 | 5 Star National Brettel | 0 | Bill Bond Raptors | 10 |
| 4-07 | Sharks | 8 | Coastal Bandits ELITE | 2 |
| 4-07 | Niceville Eagles | 8 | North Florida Pride | 1 |
| 4-07 | Bill Bond Raptors | 9 | Sharks | 3 |
| 4-07 | Niceville Eagles | 8 | Bill Bond Raptors | 2 |
| 4-07 | 5 Star National Brettel | 4 | Bay County Spikes | 0 |
| 4-07 | Tallahassee Stix 13U | 1 | Tallahassee Bombers | 0 |
| 4-07 | Tallahassee Stix 13U | 1 | 5 Star National Brettel | 10 |
Event Address: 2830 JACKSON BLUFF RD, TALLAHASSEE, FL 32304

Map and Directions
Weather: