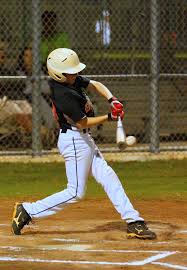 BIG STICK SMASH X - ENTERPRISE, AL
ENTERPRISE RECREATION PARK / ENTERPRISE, AL
April 13, 2019 through April 14, 2019
**2019 SPRING BASEBALL SCHEDULE** (ENTERPRISE, ALABAMA)
ENTRY FEE: 7U-8U FREE, 9U-13U $325. COME JOIN TBUSA. LIMITED SLOTS AVAILABLE DON'T WAIT AND MISS OUT REGISTER YOUR TEAM TODAY TO SAVE YOUR SPOT.
9:35 AM UPDATE

TOURNAMENT CANCELED
CITY INFORMED ME THAT MAINTENCE SAID ADDITIONAL HEAVY RAIN HAS MADE THE FIELDS NOT PLAYABLE
1ST AND 2ND SEEDS IN EACH AGE BRACKET RECEIVE AWARDS - WE WILL BE AT THE WAFFLE HOUSE PARKING LOT IN ENTERPRISE AT 10:30 AM
Thank you for your patience

**GAME TIMES CST**
13U - NO STEEL CLEATS ON PORTABLE MOUND FIELD 1 (HENDERSON PARK)
Rec. Center - 421 E. Lee Street, Enterprise, AL 36330
Donaldson Park - 301 N. Industrial Blvd., Enterprise, AL 36330
Henderson Park - 1901 Neil Metcalf Rd., Enterprise, Alabama 36330
Griffin Field - 301 N. Industrial Blvd. on Hall Street, Enterprise Alabama 36330

COACHES ONLY (1) TEAM COOLER ALLOWED IN PARK.
NO PERSONAL COOLERS ALLOWED IN PARK.
NO PETS ALLOWED IN PARK.

Tournament Entry Deadline: April 10, 2019 at 6 pm
Pay online or make checks payable to TBUSA.
Saturday games will consist of pool play. Seeding will be based on Saturdays performance leading into Sundays Championship with single elimination play. Team trophies with individual awards for 1st and 2nd place teams in each age division.
7U
Troy Spartans 7U
7
Troy, AL
South Walton Hawks 7U
7
Santa Rosa Beach, FL
8U
WFBA 7u MAKOS
7
Cantonment, FL
Bill Bond Bombers
8
Pensacola, FL
Sandlot Legends 8u
8
Ashford, AL
Avengers 8U
8
Enterprise, AL
Southern Closers 9U
8
Headland, AL
8
Enterprise, AL
South Alabama Arrows
8
Andalusia, AL
Troy Warriors
8
Troy, AL
L.A. Hitmen
8
Eufaula, AL
9U
Southern Closers 10U
9
Headland, AL
Beach Sox
9
Shalimar, FL
ENTERPRISE CHAOS 9U
9
Enterprise, AL
Southern Savage
9
Ozark, AL
Clutch Cyclones
9
Andalusia, AL
Sandlot Legends
9
Ashford, AL
10U
WFBA Hammerheads
10
Cantonment, FL
American Thunder
10
Dothan, AL
Ducks Baseball
10
Phenix City, AL
Camp-84
10
Andalusia, AL
Enterprise Express 10u
10
Enterprise, AL
Regulators 11u
10
dothan, AL
Beach Braves
10
Panama City Beach, FL
Dothan Super Sluggers
10
Dothan, AL
11U
DKSA ELITE 11U
11
Thomasville, GA
Rip City Raiders
11
Seale, AL
Iron Sluggers
11
Enterprise, AL
SA Dash
11
FLORALA, AL
Hooks 11U
11
Panama City, FL
Chaos
11
Enterprise, AL
Slammers
11
Ozark, AL
High Voltage 11U
11
Abbeville, AL
Southern Thunder
11
Cowarts, AL
12U
850 Select
12
Panhandle, FL
DKSA ELITE 12U
12
Thomasville, GA
WFBA 12U
12
Cantonment, FL
Lynn Haven Dolphins
12
Lynn Haven, FL, FL
Southern Closers
12
Dothan, AL
CBA - Ballers 12u
12
andalusia, AL
SHOCKWAVE
12
Tallassee, AL
Pirates Baseball
12
Fairhope, AL
South Walton Hawks 11u
11
South Walton, FL
Hitmen
12
Enterprise, AL
Rip City Renegades
12
Phenix City, AL
Troy Warriors 12u
12
Troy, AL
Enterprise Express 13u
12
enterprise, AL
13U
SGA Rattlers
13
Plains, GA
Triple Crown 13U
13
AUBURN, AL
Gulf Breeze Riptide
13
GULF BREEZE, FL
Klutch Baseball
13
Panhandle, FL
Panhandle Tigers
13
Chipley, FL
Powermill
13
Tallahassee, FL
WFBA 13u Hammerheads
13
Cantonment, FL
HR IMPACT 13U
13
Sant Rosa Beach, FL
MUDCATS
13
Dothan, AL
EBG Dirtbags
13
Enterprise, AL
Bama Blue Jays
13
Enterprise, AL
14U
15U
16U
17U
18U

Print Brackets
7U
Troy Spartans 7U
South Walton Hawks 7U
-vs-
04/13/2019 - 10:00 AM
FIELD 2 (DONALDSON)
Troy Spartans 7U
South Walton Hawks 7U
-vs-
04/13/2019 - 11:20 AM
FIELD 2 (DONALDSON)
Troy Spartans 7U
South Walton Hawks 7U
-vs-
04/13/2019 - 12:40 PM
FIELD 2 (DONALDSON) CHAMPIONSHIP
8U
Avengers 8U
Sandlot Legends 8u
-vs-
04/13/2019 - 8:00 AM
FIELD 6 (REC CENTER)
Avengers 8U

-vs-
04/13/2019 - 9:05 AM
FIELD 6 (REC CENTER)
Sandlot Legends 8u
L.A. Hitmen
-vs-
04/13/2019 - 10:10 AM
FIELD 6 (REC CENTER)

WFBA 7u MAKOS
-vs-
04/13/2019 - 11:15 AM
FIELD 6 (REC CENTER)
Troy Warriors
L.A. Hitmen
-vs-
04/13/2019 - 12:20 PM
FIELD 6 (REC CENTER)
Southern Closers 9U
WFBA 7u MAKOS
-vs-
04/13/2019 - 1:25 PM
FIELD 6 (REC CENTER)
South Alabama Arrows
Troy Warriors
-vs-
04/13/2019 - 2:30 PM
FIELD 6 (REC CENTER)
Bill Bond Bombers
Southern Closers 9U
-vs-
04/13/2019 - 3:35 PM
FIELD 6 (REC CENTER)
South Alabama Arrows
Bill Bond Bombers
-vs-
04/13/2019 - 4:40 PM
FIELD 6 (REC CENTER)
Seed 7
Seed 8
-vs-
04/14/2019 - 11:00 AM
FIELD 6 GROUP B (REC CENTER) GM1
Seed 6
Seed 9
-vs-
04/14/2019 - 12:00 PM
FIELD 6 GROUP B (REC CENTER) GM2
Winner Game 1
Winner Game 2
-vs-
04/14/2019 - 1:00 PM
FIELD 6 GROUP B (REC CENTER) CHAMPIONSHIP
Seed 4
Seed 5
-vs-
04/14/2019 - 2:00 PM
FIELD 6 GROUP A (REC CENTER) GM1
Seed 2
Seed 3
-vs-
04/14/2019 - 3:00 PM
FIELD 6 GROUP A (REC CENTER) GM2
Seed 1
Winner Game 1
-vs-
04/14/2019 - 4:00 PM
FIELD 6 GROUP A (REC CENTER) GM3
Winner Game 2
Winner Game 3
-vs-
04/14/2019 - 5:00 PM
FIELD 6 GROUP A (REC CENTER) CHAMPIONSHIP
9U
ENTERPRISE CHAOS 9U
Sandlot Legends
-vs-
04/13/2019 - 8:00 AM
FIELD 4 (REC CENTER)
Southern Closers 10U
Southern Savage
-vs-
04/13/2019 - 8:00 AM
FIELD 5 (REC CENTER)
Sandlot Legends
Clutch Cyclones
-vs-
04/13/2019 - 9:40 AM
FIELD 4 (REC CENTER)
ENTERPRISE CHAOS 9U
Southern Savage
-vs-
04/13/2019 - 11:20 AM
FIELD 4 (REC CENTER)
Beach Sox
Southern Closers 10U
-vs-
04/13/2019 - 11:20 AM
FIELD 5 (REC CENTER)
Clutch Cyclones
Beach Sox
-vs-
04/13/2019 - 1:00 PM
FIELD 4 (REC CENTER)
Seed 4
Seed 5
-vs-
04/14/2019 - 11:00 AM
FIELD 4 (REC CENTER) GM1
Seed 3
Seed 6
-vs-
04/14/2019 - 11:00 AM
FIELD 5 (REC CENTER) GM2
Seed 1
Winner Game 1
-vs-
04/14/2019 - 12:30 PM
FIELD 4 (REC CENTER) GM3
Seed 2
Winner Game 2
-vs-
04/14/2019 - 2:00 PM
FIELD 4 (REC CENTER) GM4
Winner Game 3
Winner Game 4
-vs-
04/14/2019 - 3:30 PM
FIELD 4 (REC CENTER) CHAMPIONSHIP
10U
Enterprise Express 10u
American Thunder
-vs-
04/13/2019 - 8:00 AM
FIELD 3 (REC CENTER)
Dothan Super Sluggers
Regulators 11u
-vs-
04/13/2019 - 9:40 AM
FIELD 5 (REC CENTER)
Enterprise Express 10u
Ducks Baseball
-vs-
04/13/2019 - 9:40 AM
FIELD 3 (REC CENTER)
Beach Braves
American Thunder
-vs-
04/13/2019 - 11:20 AM
FIELD 3 (REC CENTER)
WFBA Hammerheads
Camp-84
-vs-
04/13/2019 - 1:00 PM
FIELD 5 (REC CENTER)
Regulators 11u
Ducks Baseball
-vs-
04/13/2019 - 1:00 PM
FIELD 3 (REC CENTER)
WFBA Hammerheads
Beach Braves
-vs-
04/13/2019 - 2:40 PM
FIELD 5 (REC CENTER)
Camp-84
Dothan Super Sluggers
-vs-
04/13/2019 - 2:40 PM
FIELD 3 (REC CENTER)
Seed 6
Seed 7
-vs-
04/14/2019 - 11:00 AM
FIELD 3 GROUP B (REC CENTER) GM1
Seed 5
Seed 8
-vs-
04/14/2019 - 12:30 PM
FIELD 3 GROUP B (REC CENTER) GM2
Winner Game 1
Winner Game 2
-vs-
04/14/2019 - 2:00 PM
FIELD 3 GROUP B (REC CENTER) CHAMPIONSHIP
Seed 2
Seed 3
-vs-
04/14/2019 - 12:30 PM
FIELD 5 GROUP A (REC CENTER) GM1
Seed 1
Seed 4
-vs-
04/14/2019 - 2:00 PM
FIELD 5 GROUP A (REC CENTER) GM2
Winner Game 1
Winner Game 2
-vs-
04/14/2019 - 3:30 PM
FIELD 5 GROUP A (REC CENTER) CHAMPIONSHIP
11U
Chaos
Southern Thunder
-vs-
04/13/2019 - 8:00 AM
FIELD 2 (HENDERSON)
Iron Sluggers
High Voltage 11U
-vs-
04/13/2019 - 8:00 AM
FIELD 1 (DONALDSON)
Slammers
Southern Thunder
-vs-
04/13/2019 - 9:40 AM
FIELD 2 (HENDERSON)
Iron Sluggers
DKSA ELITE 11U
-vs-
04/13/2019 - 9:40 AM
FIELD 1 (DONALDSON)
Chaos
SA Dash
-vs-
04/13/2019 - 11:20 AM
FIELD 2 (HENDERSON)
High Voltage 11U
Rip City Raiders
-vs-
04/13/2019 - 11:20 AM
FIELD 1 (DONALDSON)
Slammers
SA Dash
-vs-
04/13/2019 - 1:00 PM
FIELD 2 (HENDERSON)
Hooks 11U
DKSA ELITE 11U
-vs-
04/13/2019 - 1:00 PM
FIELD 1 (DONALDSON)
Hooks 11U
Rip City Raiders
-vs-
04/13/2019 - 2:40 PM
FIELD 1 (DONALDSON)
Seed 7
Seed 8
-vs-
04/14/2019 - 2:00 PM
FIELD 2 GROUP B (HENDERSON) GM1
Seed 6
Seed 9
-vs-
04/14/2019 - 3:30 PM
FIELD 2 GROUP B (HENDERSON) GM2
Winner Game 1
Winner Game 2
-vs-
04/14/2019 - 5:00 PM
FIELD 2 GROUP B (HENDERSON) CHAMPIONSHIP
Seed 4
Seed 5
-vs-
04/14/2019 - 11:00 AM
FIELD 1 GROUP A (DONALDSON) GM1
Seed 2
Seed 3
-vs-
04/14/2019 - 12:30 PM
FIELD 1 GROUP A (DONALDSON) GM2
Seed 1
Winner Game 1
-vs-
04/14/2019 - 2:00 PM
FIELD 1 GROUP A (DONALDSON) GM3
Winner Game 2
Winner Game 3
-vs-
04/14/2019 - 3:30 PM
FIELD 1 GROUP A (DONALDSON) CHAMPIONSHIP
12U
850 Select
Enterprise Express 13u
-vs-
04/13/2019 - 8:00 AM
FIELD 3 (HENDERSON)
Southern Closers
Troy Warriors 12u
-vs-
04/13/2019 - 8:00 AM
FIELD 4 (HENDERSON)
Hitmen
850 Select
-vs-
04/13/2019 - 9:40 AM
FIELD 3 (HENDERSON)
WFBA 12U
Southern Closers
-vs-
04/13/2019 - 9:40 AM
FIELD 4 (HENDERSON)
Hitmen
Troy Warriors 12u
-vs-
04/13/2019 - 11:20 AM
FIELD 3 (HENDERSON)
WFBA 12U
Enterprise Express 13u
-vs-
04/13/2019 - 11:20 AM
FIELD 4 (HENDERSON)
Lynn Haven Dolphins
SHOCKWAVE
-vs-
04/13/2019 - 1:00 PM
FIELD 3 (HENDERSON)
Rip City Renegades
South Walton Hawks 11u
-vs-
04/13/2019 - 1:00 PM
FIELD 4 (HENDERSON)
Pirates Baseball
SHOCKWAVE
-vs-
04/13/2019 - 2:40 PM
FIELD 3 (HENDERSON)
DKSA ELITE 12U
South Walton Hawks 11u
-vs-
04/13/2019 - 2:40 PM
FIELD 4 (HENDERSON)
Pirates Baseball
CBA - Ballers 12u
-vs-
04/13/2019 - 4:20 PM
FIELD 3 (HENDERSON)
DKSA ELITE 12U
Rip City Renegades
-vs-
04/13/2019 - 4:20 PM
FIELD 4 (HENDERSON)
Seed 11
Seed 12
-vs-
04/14/2019 - 11:00 AM
FIELD 2 GROUP B (HENDERSON) GM1
Seed 10
Seed 13
-vs-
04/14/2019 - 11:00 AM
FIELD 3 GROUP B (HENDERSON) GM2
Seed 9
Seed 14
-vs-
04/14/2019 - 12:30 PM
FIELD 3 GROUP B (HENDERSON) GM3
Winner Game 2
Winner Game 3
-vs-
04/14/2019 - 2:00 PM
FIELD 3 GROUP B (HENDERSON) GM4
Seed 8
Winner Game 1
-vs-
04/14/2019 - 3:30 PM
FIELD 3 GROUP B (HENDERSON) GM5
Winner Game 4
Winner Game 5
-vs-
04/14/2019 - 5:00 PM
FIELD 3 GROUP B (HENDERSON) CHAMPIONSHIP
Seed 3
Seed 6
-vs-
04/14/2019 - 11:00 AM
FIELD 4 GROUP A (HENDERSON) GM1
Seed 2
Seed 7
-vs-
04/14/2019 - 12:30 PM
FIELD 4 GROUP A (HENDERSON) GM2
Seed 4
Seed 5
-vs-
04/14/2019 - 12:30 PM
FIELD 2 GROUP A (HENDERSON) GM3
Winner Game 1
Winner Game 2
-vs-
04/14/2019 - 2:00 PM
FIELD 4 GROUP A (HENDERSON) GM4
Seed 1
Winner Game 3
-vs-
04/14/2019 - 3:30 PM
FIELD 4 GROUP A (HENDERSON) GM5
Winner Game 4
Winner Game 5
-vs-
04/14/2019 - 5:00 PM
FIELD 4 GROUP A (HENDERSON) CHAMPIONSHIP
13U
MUDCATS
EBG Dirtbags
-vs-
04/13/2019 - 8:00 AM
FIELD 1 (HENDERSON)
Bama Blue Jays

-vs-
04/13/2019 - 8:00 AM
GRIFFIN FIELD
MUDCATS
Gulf Breeze Riptide
-vs-
04/13/2019 - 9:40 AM
FIELD 1 (HENDERSON)
Bama Blue Jays
Powermill
-vs-
04/13/2019 - 9:40 AM
GRIFFIN FIELD
Panhandle Tigers
EBG Dirtbags
-vs-
04/13/2019 - 11:20 AM
FIELD 1 (HENDERSON)
HR IMPACT 13U

-vs-
04/13/2019 - 11:20 AM
GRIFFIN FIELD
Gulf Breeze Riptide
SGA Rattlers
-vs-
04/13/2019 - 1:00 PM
FIELD 1 (HENDERSON)
WFBA 13u Hammerheads
Powermill
-vs-
04/13/2019 - 1:00 PM
GRIFFIN FIELD
Klutch Baseball
Panhandle Tigers
-vs-
04/13/2019 - 2:40 PM
FIELD 1 (HENDERSON)
HR IMPACT 13U
Triple Crown 13U
-vs-
04/13/2019 - 2:40 PM
GRIFFIN FIELD
Klutch Baseball
SGA Rattlers
-vs-
04/13/2019 - 4:20 PM
FIELD 1 (HENDERSON)
WFBA 13u Hammerheads
Triple Crown 13U
-vs-
04/13/2019 - 4:20 PM
GRIFFIN FIELD
Seed 10
Seed 11
-vs-
04/14/2019 - 11:00 AM
FIELD 1 GROUP B (HENDERSON) GM1
Seed 9
Seed 12
-vs-
04/14/2019 - 12:30 PM
FIELD 1 GROUP B (HENDERSON) GM2
Seed 7
Winner Game 1
-vs-
04/14/2019 - 2:00 PM
FIELD 1 GROUP B (HENDERSON) GM3
Seed 8
Winner Game 2
-vs-
04/14/2019 - 3:30 PM
FIELD 1 GROUP B (HENDERSON) GM4
Winner Game 3
Winner Game 4
-vs-
04/14/2019 - 5:00 PM
FIELD 1 GROUP B (HENDERSON) CHAMPIONSHIP
Seed 4
Seed 5
-vs-
04/14/2019 - 11:00 AM
GRIFFIN FIELD (GROUP A) GM1
Seed 3
Seed 6
-vs-
04/14/2019 - 12:30 PM
GRIFFIN FIELD (GROUP A) GM2
Seed 1
Winner Game 1
-vs-
04/14/2019 - 2:00 PM
GRIFFIN FIELD (GROUP A) GM3
Seed 2
Winner Game 2
-vs-
04/14/2019 - 3:30 PM
GRIFFIN FIELD (GROUP A) GM4
Winner Game 3
Winner Game 4
-vs-
04/14/2019 - 5:00 PM
GRIFFIN FIELD (GROUP A) CHAMPIONSHIP
| | | | | |
| --- | --- | --- | --- | --- |
| South Walton Hawks 7U | 3-0-0 | 0-0-0 | 1 | 1 |
| Troy Spartans 7U | 0-3-0 | 0-0-0 | 2 | 2 |
Games
| | | | | |
| --- | --- | --- | --- | --- |
| 4-13 | Troy Spartans 7U | 4 | South Walton Hawks 7U | 18 |
| 4-13 | Troy Spartans 7U | 0 | South Walton Hawks 7U | 21 |
| 4-13 | Troy Spartans 7U | 7 | South Walton Hawks 7U | 18 |
| | | | | |
| --- | --- | --- | --- | --- |
| Seed 4 | 0-0-0 | 0-0-0 | | |
| Winner Game 2 | 0-0-0 | 0-0-0 | | |
| Winner Game 1 | 0-0-0 | 0-0-0 | | |
| Seed 9 | 0-0-0 | 0-0-0 | | |
| Seed 5 | 0-0-0 | 0-0-0 | | |
| Seed 2 | 0-0-0 | 0-0-0 | | |
| Winner Game 3 | 0-0-0 | 0-0-0 | | |
| Seed 1 | 0-0-0 | 0-0-0 | | |
| Seed 3 | 0-0-0 | 0-0-0 | | |
| Seed 6 | 0-0-0 | 0-0-0 | | |
| Seed 8 | 0-0-0 | 0-0-0 | | |
| Seed 7 | 0-0-0 | 0-0-0 | | |
| Avengers 8U | 2-0-0 | 0-0-0 | 1 | 1 |
| Troy Warriors | 2-0-0 | 0-0-0 | 2 | 2 |
| WFBA 7u MAKOS | 2-0-0 | 0-0-0 | 3 | 3 |
| Bill Bond Bombers | 1-1-0 | 0-0-0 | 4 | 4 |
| Southern Closers 9U | 1-1-0 | 0-0-0 | 5 | 5 |
| Sandlot Legends 8u | 1-1-0 | 0-0-0 | 6 | 6 |
| South Alabama Arrows | 0-2-0 | 0-0-0 | 7 | 7 |
| | 0-2-0 | 0-0-0 | 8 | 8 |
| L.A. Hitmen | 0-2-0 | 0-0-0 | 9 | 9 |
Games
| | | | | |
| --- | --- | --- | --- | --- |
| 4-13 | Avengers 8U | 12 | Sandlot Legends 8u | 2 |
| 4-13 | Avengers 8U | 12 | | 4 |
| 4-13 | Sandlot Legends 8u | 14 | L.A. Hitmen | 10 |
| 4-13 | | 6 | WFBA 7u MAKOS | 9 |
| 4-13 | Troy Warriors | 14 | L.A. Hitmen | 3 |
| 4-13 | Southern Closers 9U | 8 | WFBA 7u MAKOS | 14 |
| 4-13 | South Alabama Arrows | 8 | Troy Warriors | 10 |
| 4-13 | Bill Bond Bombers | 5 | Southern Closers 9U | 8 |
| 4-13 | South Alabama Arrows | 2 | Bill Bond Bombers | 6 |
| 4-14 | Seed 7 | - | Seed 8 | - |
| 4-14 | Seed 6 | - | Seed 9 | - |
| 4-14 | Winner Game 1 | - | Winner Game 2 | - |
| 4-14 | Seed 4 | - | Seed 5 | - |
| 4-14 | Seed 2 | - | Seed 3 | - |
| 4-14 | Seed 1 | - | Winner Game 1 | - |
| 4-14 | Winner Game 2 | - | Winner Game 3 | - |
| | | | | |
| --- | --- | --- | --- | --- |
| Winner Game 1 | 0-0-0 | 0-0-0 | | |
| Seed 1 | 0-0-0 | 0-0-0 | | |
| Seed 6 | 0-0-0 | 0-0-0 | | |
| Seed 2 | 0-0-0 | 0-0-0 | | |
| Winner Game 2 | 0-0-0 | 0-0-0 | | |
| Winner Game 4 | 0-0-0 | 0-0-0 | | |
| Winner Game 3 | 0-0-0 | 0-0-0 | | |
| Seed 3 | 0-0-0 | 0-0-0 | | |
| Seed 5 | 0-0-0 | 0-0-0 | | |
| Seed 4 | 0-0-0 | 0-0-0 | | |
| Beach Sox | 2-0-0 | 0-0-0 | 1 | 1 |
| Sandlot Legends | 2-0-0 | 6-4-0 | 2 | 2 |
| Southern Savage | 1-0-1 | 0-0-0 | 3 | 3 |
| ENTERPRISE CHAOS 9U | 0-1-1 | 0-0-0 | 4 | 4 |
| Clutch Cyclones | 0-2-0 | 0-0-0 | 5 | 5 |
| Southern Closers 10U | 0-2-0 | 0-0-0 | 6 | 6 |
Games
| | | | | |
| --- | --- | --- | --- | --- |
| 4-13 | ENTERPRISE CHAOS 9U | 9 | Sandlot Legends | 10 |
| 4-13 | Southern Closers 10U | 7 | Southern Savage | 9 |
| 4-13 | Sandlot Legends | 8 | Clutch Cyclones | 7 |
| 4-13 | ENTERPRISE CHAOS 9U | 9 | Southern Savage | 9 |
| 4-13 | Beach Sox | 10 | Southern Closers 10U | 7 |
| 4-13 | Clutch Cyclones | 6 | Beach Sox | 10 |
| 4-14 | Seed 4 | - | Seed 5 | - |
| 4-14 | Seed 3 | - | Seed 6 | - |
| 4-14 | Seed 1 | - | Winner Game 1 | - |
| 4-14 | Seed 2 | - | Winner Game 2 | - |
| 4-14 | Winner Game 3 | - | Winner Game 4 | - |
| | | | | |
| --- | --- | --- | --- | --- |
| Winner Game 1 | 0-0-0 | 0-0-0 | | |
| Seed 8 | 0-0-0 | 0-0-0 | | |
| Seed 5 | 0-0-0 | 0-0-0 | | |
| Winner Game 2 | 0-0-0 | 0-0-0 | | |
| Seed 2 | 0-0-0 | 0-0-0 | | |
| Seed 4 | 0-0-0 | 0-0-0 | | |
| Seed 1 | 0-0-0 | 0-0-0 | | |
| Seed 3 | 0-0-0 | 0-0-0 | | |
| Seed 7 | 0-0-0 | 0-0-0 | | |
| Seed 6 | 0-0-0 | 0-0-0 | | |
| WFBA Hammerheads | 2-0-0 | 9-0-0 | 1 | 1 |
| Regulators 11u | 2-0-0 | 0-0-0 | 2 | 2 |
| Enterprise Express 10u | 1-1-0 | 0-0-0 | 3 | 3 |
| American Thunder | 1-1-0 | 0-0-0 | 4 | 4 |
| Ducks Baseball | 1-1-0 | 0-0-0 | 5 | 5 |
| Camp-84 | 1-1-0 | 0-0-0 | 6 | 6 |
| Beach Braves | 0-2-0 | 0-0-0 | 7 | 7 |
| Dothan Super Sluggers | 0-2-0 | 0-0-0 | 8 | 8 |
Games
| | | | | |
| --- | --- | --- | --- | --- |
| 4-13 | Enterprise Express 10u | 12 | American Thunder | 2 |
| 4-13 | Dothan Super Sluggers | 6 | Regulators 11u | 22 |
| 4-13 | Enterprise Express 10u | 2 | Ducks Baseball | 5 |
| 4-13 | Beach Braves | 3 | American Thunder | 9 |
| 4-13 | WFBA Hammerheads | 20 | Camp-84 | 2 |
| 4-13 | Regulators 11u | 14 | Ducks Baseball | 5 |
| 4-13 | WFBA Hammerheads | 15 | Beach Braves | 0 |
| 4-13 | Camp-84 | 21 | Dothan Super Sluggers | 3 |
| 4-14 | Seed 6 | - | Seed 7 | - |
| 4-14 | Seed 5 | - | Seed 8 | - |
| 4-14 | Winner Game 1 | - | Winner Game 2 | - |
| 4-14 | Seed 2 | - | Seed 3 | - |
| 4-14 | Seed 1 | - | Seed 4 | - |
| 4-14 | Winner Game 1 | - | Winner Game 2 | - |
| | | | | |
| --- | --- | --- | --- | --- |
| Seed 4 | 0-0-0 | 0-0-0 | | |
| Winner Game 2 | 0-0-0 | 0-0-0 | | |
| Winner Game 1 | 0-0-0 | 0-0-0 | | |
| Seed 9 | 0-0-0 | 0-0-0 | | |
| Seed 5 | 0-0-0 | 0-0-0 | | |
| Seed 2 | 0-0-0 | 0-0-0 | | |
| Winner Game 3 | 0-0-0 | 0-0-0 | | |
| Seed 1 | 0-0-0 | 0-0-0 | | |
| Seed 3 | 0-0-0 | 0-0-0 | | |
| Seed 6 | 0-0-0 | 0-0-0 | | |
| Seed 8 | 0-0-0 | 0-0-0 | | |
| Seed 7 | 0-0-0 | 0-0-0 | | |
| High Voltage 11U | 2-0-0 | 0-0-0 | 1 | 1 |
| Hooks 11U | 2-0-0 | 0-0-0 | 2 | 2 |
| Chaos | 2-0-0 | 0-0-0 | 3 | 3 |
| Slammers | 2-0-0 | 0-0-0 | 4 | 4 |
| DKSA ELITE 11U | 1-1-0 | 0-0-0 | 5 | 5 |
| SA Dash | 0-2-0 | 0-0-0 | 6 | 6 |
| Rip City Raiders | 0-2-0 | 0-0-0 | 7 | 7 |
| Iron Sluggers | 0-2-0 | 0-0-0 | 8 | 8 |
| Southern Thunder | 0-2-0 | 0-0-0 | 9 | 9 |
Games
| | | | | |
| --- | --- | --- | --- | --- |
| 4-13 | Chaos | 18 | Southern Thunder | 3 |
| 4-13 | Iron Sluggers | 2 | High Voltage 11U | 9 |
| 4-13 | Slammers | 15 | Southern Thunder | 5 |
| 4-13 | Iron Sluggers | 2 | DKSA ELITE 11U | 12 |
| 4-13 | Chaos | 7 | SA Dash | 4 |
| 4-13 | High Voltage 11U | 6 | Rip City Raiders | 4 |
| 4-13 | Slammers | 12 | SA Dash | 4 |
| 4-13 | Hooks 11U | 4 | DKSA ELITE 11U | 3 |
| 4-13 | Hooks 11U | 14 | Rip City Raiders | 3 |
| 4-14 | Seed 7 | - | Seed 8 | - |
| 4-14 | Seed 6 | - | Seed 9 | - |
| 4-14 | Winner Game 1 | - | Winner Game 2 | - |
| 4-14 | Seed 4 | - | Seed 5 | - |
| 4-14 | Seed 2 | - | Seed 3 | - |
| 4-14 | Seed 1 | - | Winner Game 1 | - |
| 4-14 | Winner Game 2 | - | Winner Game 3 | - |
| | | | | |
| --- | --- | --- | --- | --- |
| Seed 8 | 0-0-0 | 0-0-0 | | |
| Winner Game 1 | 0-0-0 | 0-0-0 | | |
| Winner Game 4 | 0-0-0 | 0-0-0 | | |
| Winner Game 3 | 0-0-0 | 0-0-0 | | |
| Winner Game 2 | 0-0-0 | 0-0-0 | | |
| Seed 9 | 0-0-0 | 0-0-0 | | |
| Seed 14 | 0-0-0 | 0-0-0 | | |
| Winner Game 5 | 0-0-0 | 0-0-0 | | |
| Seed 3 | 0-0-0 | 0-0-0 | | |
| Seed 5 | 0-0-0 | 0-0-0 | | |
| Seed 1 | 0-0-0 | 0-0-0 | | |
| Seed 4 | 0-0-0 | 0-0-0 | | |
| Seed 7 | 0-0-0 | 0-0-0 | | |
| Seed 6 | 0-0-0 | 0-0-0 | | |
| Seed 2 | 0-0-0 | 0-0-0 | | |
| Seed 13 | 0-0-0 | 0-0-0 | | |
| Seed 10 | 0-0-0 | 0-0-0 | | |
| Seed 11 | 0-0-0 | 0-0-0 | | |
| Seed 12 | 0-0-0 | 0-0-0 | | |
| WFBA 12U | 2-0-0 | 4-0-0 | 1 | 1 |
| Rip City Renegades | 2-0-0 | 0-0-0 | 2 | 2 |
| Hitmen | 2-0-0 | 0-0-0 | 3 | 3 |
| SHOCKWAVE | 2-0-0 | 0-0-0 | 4 | 4 |
| CBA - Ballers 12u | 1-0-0 | 0-0-0 | 5 | 5 |
| Enterprise Express 13u | 1-1-0 | 0-0-0 | 6 | 6 |
| Lynn Haven Dolphins | 0-1-0 | 0-0-0 | 7 | 7 |
| DKSA ELITE 12U | 1-1-0 | 3-3-0 | 8 | 8 |
| Troy Warriors 12u | 1-1-0 | 0-0-0 | 9 | 9 |
| South Walton Hawks 11u | 0-2-0 | 0-0-0 | 10 | 10 |
| Southern Closers | 0-2-0 | 0-0-0 | 11 | 11 |
| Pirates Baseball | 0-2-0 | 0-0-0 | 12 | 12 |
| 850 Select | 0-2-0 | 0-0-0 | 14 | 14 |
Games
| | | | | |
| --- | --- | --- | --- | --- |
| 4-13 | 850 Select | 2 | Enterprise Express 13u | 14 |
| 4-13 | Southern Closers | 1 | Troy Warriors 12u | 4 |
| 4-13 | Hitmen | 20 | 850 Select | 1 |
| 4-13 | WFBA 12U | 11 | Southern Closers | 0 |
| 4-13 | Hitmen | 20 | Troy Warriors 12u | 1 |
| 4-13 | WFBA 12U | 6 | Enterprise Express 13u | 0 |
| 4-13 | Lynn Haven Dolphins | 4 | SHOCKWAVE | 10 |
| 4-13 | Rip City Renegades | 6 | South Walton Hawks 11u | 1 |
| 4-13 | Pirates Baseball | 7 | SHOCKWAVE | 8 |
| 4-13 | DKSA ELITE 12U | 9 | South Walton Hawks 11u | 2 |
| 4-13 | Pirates Baseball | 9 | CBA - Ballers 12u | 10 |
| 4-13 | DKSA ELITE 12U | 0 | Rip City Renegades | 14 |
| 4-14 | Seed 11 | - | Seed 12 | - |
| 4-14 | Seed 10 | - | Seed 13 | - |
| 4-14 | Seed 9 | - | Seed 14 | - |
| 4-14 | Winner Game 2 | - | Winner Game 3 | - |
| 4-14 | Seed 8 | - | Winner Game 1 | - |
| 4-14 | Winner Game 4 | - | Winner Game 5 | - |
| 4-14 | Seed 3 | - | Seed 6 | - |
| 4-14 | Seed 2 | - | Seed 7 | - |
| 4-14 | Seed 4 | - | Seed 5 | - |
| 4-14 | Winner Game 1 | - | Winner Game 2 | - |
| 4-14 | Seed 1 | - | Winner Game 3 | - |
| 4-14 | Winner Game 4 | - | Winner Game 5 | - |
| | | | | |
| --- | --- | --- | --- | --- |
| Winner Game 2 | 0-0-0 | 0-0-0 | | |
| Winner Game 3 | 0-0-0 | 0-0-0 | | |
| Seed 8 | 0-0-0 | 0-0-0 | | |
| Winner Game 1 | 0-0-0 | 0-0-0 | | |
| Seed 12 | 0-0-0 | 0-0-0 | | |
| Seed 7 | 0-0-0 | 0-0-0 | | |
| Winner Game 4 | 0-0-0 | 0-0-0 | | |
| Seed 4 | 0-0-0 | 0-0-0 | | |
| Seed 1 | 0-0-0 | 0-0-0 | | |
| Seed 2 | 0-0-0 | 0-0-0 | | |
| Seed 6 | 0-0-0 | 0-0-0 | | |
| Seed 3 | 0-0-0 | 0-0-0 | | |
| Seed 5 | 0-0-0 | 0-0-0 | | |
| Seed 9 | 0-0-0 | 0-0-0 | | |
| Seed 11 | 0-0-0 | 0-0-0 | | |
| Seed 10 | 0-0-0 | 0-0-0 | | |
| Gulf Breeze Riptide | 2-0-0 | 0-0-0 | 1 | 1 |
| WFBA 13u Hammerheads | 2-0-0 | 0-0-0 | 2 | 2 |
| | 1-1-0 | 0-0-0 | 3 | 3 |
| Bama Blue Jays | 1-1-0 | 0-0-0 | 4 | 4 |
| HR IMPACT 13U | 1-1-0 | 0-0-0 | 5 | 5 |
| MUDCATS | 1-1-0 | 0-0-0 | 6 | 6 |
| SGA Rattlers | 1-1-0 | 0-0-0 | 7 | 7 |
| Klutch Baseball | 1-1-0 | 0-0-0 | 8 | 8 |
| Triple Crown 13U | 1-1-0 | 0-0-0 | 9 | 9 |
| Panhandle Tigers | 1-1-0 | 0-0-0 | 10 | 10 |
| EBG Dirtbags | 0-2-0 | 0-0-0 | 11 | 11 |
| Powermill | 0-2-0 | 0-0-0 | 12 | 12 |
Games
| | | | | |
| --- | --- | --- | --- | --- |
| 4-13 | MUDCATS | 11 | EBG Dirtbags | 1 |
| 4-13 | Bama Blue Jays | 2 | | 3 |
| 4-13 | MUDCATS | 0 | Gulf Breeze Riptide | 10 |
| 4-13 | Bama Blue Jays | 13 | Powermill | 6 |
| 4-13 | Panhandle Tigers | 6 | EBG Dirtbags | 2 |
| 4-13 | HR IMPACT 13U | 3 | | 2 |
| 4-13 | Gulf Breeze Riptide | 8 | SGA Rattlers | 0 |
| 4-13 | WFBA 13u Hammerheads | 7 | Powermill | 1 |
| 4-13 | Klutch Baseball | 18 | Panhandle Tigers | 1 |
| 4-13 | HR IMPACT 13U | 5 | Triple Crown 13U | 8 |
| 4-13 | Klutch Baseball | 6 | SGA Rattlers | 14 |
| 4-13 | WFBA 13u Hammerheads | 15 | Triple Crown 13U | 5 |
| 4-14 | Seed 10 | - | Seed 11 | - |
| 4-14 | Seed 9 | - | Seed 12 | - |
| 4-14 | Seed 7 | - | Winner Game 1 | - |
| 4-14 | Seed 8 | - | Winner Game 2 | - |
| 4-14 | Winner Game 3 | - | Winner Game 4 | - |
| 4-14 | Seed 4 | - | Seed 5 | - |
| 4-14 | Seed 3 | - | Seed 6 | - |
| 4-14 | Seed 1 | - | Winner Game 1 | - |
| 4-14 | Seed 2 | - | Winner Game 2 | - |
| 4-14 | Winner Game 3 | - | Winner Game 4 | - |
Event Address: 1901 NEIL METCALF RD, ENTERPRISE, AL 36330

Map and Directions
Weather: