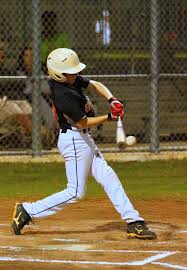 BATTLE OF THE BATS VI - DOTHAN, AL
JAMES OATES SPORTS COMPLEX / DOTHAN, AL
April 27, 2019 through April 28, 2019
**2019 SPRING BASEBALL SCHEDULE** (DOTHAN, ALABAMA)
ENTRY FEE: 7U-8U FREE, 9U-13U $325. COME JOIN TBUSA. LIMITED SLOTS AVAILABLE DON'T WAIT AND MISS OUT REGISTER YOUR TEAM TODAY TO SAVE YOUR SPOT.
**TEAMS SEEDS POSTED UNDER RESULTS PAGE**
**LOCATIONS**
JAMES OATES COMPLEX - 300 TAYLOR RD., DOTHAN, AL 36303

PITTMAN FIELD - 1701 STADIUM ST., DOTHAN, AL 36301
MIRACLE COMPLEX - 501 RECREATION RD., DOTHAN, AL 36303
8U/9U/10U - JAMES OATES SOFTBALL COMPLEX (SB)

11U/12U - JAMES OATES BASEBALL COMPLEX (BB)
13U - MIRACLE
14U - PITTMAN FIELD

Host Hotel
LaQuinta Inns & Suites
3593 Ross Clark Circle
Dothan, Alabama 36303
Stefanie / Sales Manager
phone: (334) 793-9090
email: lq6272agm@laquinta.com
Rate: $79.00 night w/ breakfast
Located on the circle by Waffle House and all other restaurants and activities.
COACHES ONLY (1) TEAM COOLER ALLOWED IN PARK.
NO PERSONAL COOLERS ALLOWED IN PARK.
NO PETS ALLOWED IN PARK.

Tournament Entry Deadline: April 24, 2019 at 6 pm
Pay online or make checks payable to TBUSA.
Saturday games will consist of pool play. Seeding will be based on Saturdays performance leading into Sundays Championship with single elimination play. Team trophies with individual awards for 1st and 2nd place teams in each age division.
7U
Troy Spartans 7U
7
Troy, AL
Warriors
7
Troy, AL
SC Prospects 8U
7
Headland, AL
8U
Pines Baseball
8
Nashville, GA
Rockets 8U
8
Smith Station, AL
Southern Closers 9U
8
Headland, AL
South Walton Hawks 7U
7
Santa Rosa Beach, FL
Sandlot Legends 8u
8
Ashford, AL
8
Enterprise, AL
Tallahassee Heat
8
Crawfordville, FL
L.A. Hitmen
8
Eufaula, AL
South Alabama Arrows
8
Andalusia, AL
Traveling Eagles
8
Niceville, FL
10U South GA Mariners, Inc.-McCullough
10
Leesburg, GA
Troy Warriors
8
Troy, AL
9U
Sandlot Legends
9
Ashford, AL
Southern Savage
9
Ozark, AL
Pines Baseball
9
Nashville, GA
OVERDRIVE
9
Rehobeth, AL
Beach Sox
9
Shalimar, FL
Clutch Cyclones
9
Andalusia, AL
Southern Closers 10U
9
Headland, AL
10U
American Thunder
10
Dothan, AL
10-u Team Florida
10
PANAMA CITY, FL
Pines Baseball
10
Nashville, GA
Emerald Coast Tritons
10
Niceville, FL
Beach Braves
10
Panama City Beach, FL
Beach Sox 10U
10
Fort Walton Beach, FL
Enterprise Express 10u
10
Enterprise, AL
Regulators 11u
10
dothan, AL
Chiefs 10u
10
Blountstown, FL
Camp-84
10
Andalusia, AL
South Walton Hawks 10u
10
South Walton, FL
Diamondbacks
10
Marianna, FL
Storm Baseball
10
Panama City, FL
Sandlot
10
Apalachicola, FL
DKSA ELITE 10U
10
Thomasville, GA
11U
Chaos
11
Enterprise, AL
Slammers
11
Ozark, AL
High Voltage 11U
11
Abbeville, AL
Southern Thunder
11
Cowarts, AL
Tallahassee Renegades
11
Tallahassee, FL
Pirates Baseball
11
Sneads, FL
Bay County Cubs 11U
11
Southport, FL
CV Thunder 11U
11
Lanett, AL
12U
Tigers
12
Moultrie, GA
Southern Closers
12
Dothan, AL
DKSA ELITE 12U
12
Thomasville, GA
Lynn Haven Dolphins
12
Lynn Haven, FL, FL
Hitmen
12
Enterprise, AL
Blue Sox
12
Phenix City, AL
Enterprise Express 13u
12
enterprise, AL
Rip City Renegades
12
Phenix City, AL
SHOCKWAVE
12
Tallassee, AL
The Blast 12U
12
Pensacola, FL
Top Gun Baseball
12
Tallahassee, FL
Troy Warriors 12u
12
Troy, AL
12U Traveling Eagles
12
Niceville, FL
13U
Powermill
13
Tallahassee, FL
Bama Blue Jays
13
Enterprise, AL
Game On Trojans
13
Leesburg, GA
HR IMPACT 13U
13
Sant Rosa Beach, FL
Panhandle Tigers
13
Chipley, FL
Triple Crown 13U
13
AUBURN, AL
Colt 45s Black
13
Phenix City, Al, GA
BeachSox Baseball
13
Navarre, FL
Southern Rattlers
13
Marianna, FL
14U
Sharks
14
Port St Joe, FL
Niceville Eagles
14
Niceville, FL
Southeast Elite Slammers
14
Abbeville, AL
15U
16U
17U
18U

Print Brackets
7U
Troy Spartans 7U
SC Prospects 8U
-vs-
04/27/2019 - 12:20 PM
FIELD 2 (SB)
Troy Spartans 7U
Warriors
-vs-
04/27/2019 - 1:25 PM
FIELD 2 (SB)
SC Prospects 8U
Warriors
-vs-
04/27/2019 - 2:30 PM
FIELD 2 (SB)
SC Prospects 8U
Warriors
-vs-
04/27/2019 - 3:35 PM
FIELD 2 (SB) GM1
Troy Spartans 7U
SC Prospects 8U
-vs-
04/27/2019 - 4:40 PM
FIELD 2 (SB) CHAMPIONSHIP
8U
Troy Warriors
Southern Closers 9U
-vs-
04/27/2019 - 8:00 AM
FIELD 1 (SB)
Sandlot Legends 8u

-vs-
04/27/2019 - 8:00 AM
FIELD 2 (SB)
Southern Closers 9U
South Walton Hawks 7U
-vs-
04/27/2019 - 9:05 AM
FIELD 1 (SB)
Traveling Eagles
Sandlot Legends 8u
-vs-
04/27/2019 - 9:05 AM
FIELD 2 (SB)
Troy Warriors
South Walton Hawks 7U
-vs-
04/27/2019 - 10:10 AM
FIELD 1 (SB)

South Alabama Arrows
-vs-
04/27/2019 - 10:10 AM
FIELD 2 (SB)
L.A. Hitmen
Tallahassee Heat
-vs-
04/27/2019 - 11:15 AM
FIELD 1 (SB)
Traveling Eagles
South Alabama Arrows
-vs-
04/27/2019 - 11:15 AM
FIELD 2 (SB)
Pines Baseball
Tallahassee Heat
-vs-
04/27/2019 - 12:20 PM
FIELD 1 (SB)
L.A. Hitmen
10U South GA Mariners, Inc.-McCullough
-vs-
04/27/2019 - 1:25 PM
FIELD 1 (SB)
Rockets 8U
Pines Baseball
-vs-
04/27/2019 - 2:30 PM
FIELD 1 (SB)
Rockets 8U
10U South GA Mariners, Inc.-McCullough
-vs-
04/27/2019 - 3:35 PM
FIELD 1 (SB)

Rockets 8U
-vs-
04/28/2019 - 8:00 AM
FIELD 1 (GROUP A) GM1
Troy Warriors
Southern Closers 9U
-vs-
04/28/2019 - 9:20 AM
FIELD 1 (GROUP A) GM2
Tallahassee Heat

-vs-
04/28/2019 - 10:40 AM
FIELD 1 (GROUP A) GM3
Tallahassee Heat
Southern Closers 9U
-vs-
04/28/2019 - 1:20 PM
FIELD 1 (GROUP A) CHAMPIONSHIP
Sandlot Legends 8u
South Walton Hawks 7U
-vs-
04/28/2019 - 8:00 AM
FIELD 2 (GROUP B) GM1
Pines Baseball
L.A. Hitmen
-vs-
04/28/2019 - 9:20 AM
FIELD 2 (GROUP B) GM2
Traveling Eagles
Sandlot Legends 8u
-vs-
04/28/2019 - 10:40 AM
FIELD 2 (GROUP B) GM3
South Alabama Arrows
Pines Baseball
-vs-
04/28/2019 - 12:00 PM
FIELD 2 (GROUP B) GM4
Traveling Eagles
South Alabama Arrows
-vs-
04/28/2019 - 1:20 PM
FIELD 2 (GROUP B) CHAMPIONSHIP
9U
Sandlot Legends
Clutch Cyclones
-vs-
04/27/2019 - 9:40 AM
FIELD 4 (SB)
Sandlot Legends
Southern Savage
-vs-
04/27/2019 - 11:20 AM
FIELD 3 (SB)
Clutch Cyclones
Beach Sox
-vs-
04/27/2019 - 11:20 AM
FIELD 4 (SB)
Pines Baseball
OVERDRIVE
-vs-
04/27/2019 - 1:00 PM
FIELD 3 (SB)
Southern Closers 10U
Beach Sox
-vs-
04/27/2019 - 2:40 PM
FIELD 3 (SB)
Pines Baseball
Southern Closers 10U
-vs-
04/27/2019 - 4:20 PM
FIELD 3 (SB)
Beach Sox
Pines Baseball
-vs-
04/28/2019 - 1:00 PM
FIELD 5 (GROUP A) GM1
Sandlot Legends
Southern Closers 10U
-vs-
04/28/2019 - 1:00 PM
FIELD 3 (GROUP A) GM2
Pines Baseball
Sandlot Legends
-vs-
04/28/2019 - 2:40 PM
FIELD 3 (GROUP A) CHAMPIONSHIP
OVERDRIVE
Southern Savage
-vs-
04/28/2019 - 1:00 PM
FIELD 4 (GROUP B) GM2
OVERDRIVE
Clutch Cyclones
-vs-
04/28/2019 - 2:40 PM
FIELD 4 (GROUP B) CHAMPIONSHIP
10U
Camp-84
10-u Team Florida
-vs-
04/27/2019 - 8:00 AM
FIELD 4 (SB)
American Thunder
Diamondbacks
-vs-
04/27/2019 - 8:00 AM
FIELD 5 (SB)
Regulators 11u
Storm Baseball
-vs-
04/27/2019 - 8:00 AM
FIELD 6 (SB)
Enterprise Express 10u
Diamondbacks
-vs-
04/27/2019 - 9:40 AM
FIELD 5 (SB)
Regulators 11u
Emerald Coast Tritons
-vs-
04/27/2019 - 9:40 AM
FIELD 6 (SB)
Camp-84
Storm Baseball
-vs-
04/27/2019 - 11:20 AM
FIELD 5 (SB)
American Thunder
10-u Team Florida
-vs-
04/27/2019 - 11:20 AM
FIELD 6 (SB)
Sandlot
Beach Sox 10U
-vs-
04/27/2019 - 1:00 PM
FIELD 4 (SB)
Emerald Coast Tritons
Enterprise Express 10u
-vs-
04/27/2019 - 1:00 PM
FIELD 5 (SB)
Pines Baseball
South Walton Hawks 10u
-vs-
04/27/2019 - 1:00 PM
FIELD 6 (SB)
Beach Braves
Chiefs 10u
-vs-
04/27/2019 - 2:40 PM
FIELD 5 (SB)
Pines Baseball
DKSA ELITE 10U
-vs-
04/27/2019 - 2:40 PM
FIELD 6 (SB)
Sandlot
Chiefs 10u
-vs-
04/27/2019 - 4:20 PM
FIELD 4 (SB)
Beach Braves
Beach Sox 10U
-vs-
04/27/2019 - 4:20 PM
FIELD 5 (SB)
South Walton Hawks 10u
DKSA ELITE 10U
-vs-
04/27/2019 - 4:20 PM
FIELD 6 (SB)
10U South GA Mariners, Inc.-McCullough
Southern Closers 9U
-vs-
04/28/2019 - 12:00 PM
FIELD 1 (GROUP A) GM4
Regulators 11u
Beach Sox 10U
-vs-
04/28/2019 - 8:00 AM
FIELD 3 (GROUP A) GM1
South Walton Hawks 10u
Sandlot
-vs-
04/28/2019 - 8:00 AM
FIELD 4 (GROUP A) GM2
Enterprise Express 10u
Beach Braves
-vs-
04/28/2019 - 9:40 AM
FIELD 3 (GROUP A) GM3
American Thunder
Pines Baseball
-vs-
04/28/2019 - 9:40 AM
FIELD 4 (GROUP A) GM4
Beach Sox 10U
Enterprise Express 10u
-vs-
04/28/2019 - 11:20 AM
FIELD 3 (GROUP A) GM5
South Walton Hawks 10u
American Thunder
-vs-
04/28/2019 - 11:20 AM
FIELD 4 (GROUP A) GM6
Enterprise Express 10u
South Walton Hawks 10u
-vs-
04/28/2019 - 2:40 PM
FIELD 6 (GROUP A) CHAMPIONSHIP
Camp-84
Chiefs 10u
-vs-
04/28/2019 - 8:00 AM
FIELD 5 (GROUP B) GM1
Storm Baseball
DKSA ELITE 10U
-vs-
04/28/2019 - 8:00 AM
FIELD 6 (GROUP B) GM2
Emerald Coast Tritons
Diamondbacks
-vs-
04/28/2019 - 9:40 AM
FIELD 5 (GROUP B) GM3
Chiefs 10u
DKSA ELITE 10U
-vs-
04/28/2019 - 9:40 AM
FIELD 6 (GROUP B) GM4
10-u Team Florida
Diamondbacks
-vs-
04/28/2019 - 11:20 AM
FIELD 5 (GROUP B) GM5
Chiefs 10u
10-u Team Florida
-vs-
04/28/2019 - 2:40 PM
FIELD 5 (GROUP B) CHAMPIONSHIP
11U
Slammers
Pirates Baseball
-vs-
04/27/2019 - 8:00 AM
FIELD 3 (BB)
Slammers
Bay County Cubs 11U
-vs-
04/27/2019 - 9:40 AM
FIELD 3 (BB)
Pirates Baseball
High Voltage 11U
-vs-
04/27/2019 - 11:20 AM
FIELD 3 (BB)
Tallahassee Renegades
Southern Thunder
-vs-
04/27/2019 - 11:20 AM
FIELD 4 (BB)
CV Thunder 11U
Chaos
-vs-
04/27/2019 - 1:00 PM
FIELD 3 (BB)
Southern Thunder
Bay County Cubs 11U
-vs-
04/27/2019 - 1:00 PM
FIELD 4 (BB)
Chaos
Tallahassee Renegades
-vs-
04/27/2019 - 2:40 PM
FIELD 3 (BB)
CV Thunder 11U
High Voltage 11U
-vs-
04/27/2019 - 2:40 PM
FIELD 4 (BB)
Chaos
Slammers
-vs-
04/28/2019 - 9:40 AM
FIELD 5 (GROUP A) GM1
Bay County Cubs 11U
Tallahassee Renegades
-vs-
04/28/2019 - 11:20 AM
FIELD 5 (GROUP A) GM2
Chaos
Tallahassee Renegades
-vs-
04/28/2019 - 1:00 PM
FIELD 5 (GROUP A) CHAMPIONSHIP
Pirates Baseball
CV Thunder 11U
-vs-
04/28/2019 - 9:40 AM
FIELD 6 (GROUP B) GM1
High Voltage 11U
Southern Thunder
-vs-
04/28/2019 - 11:20 AM
FIELD 6 (GROUP B) GM2
High Voltage 11U
CV Thunder 11U
-vs-
04/28/2019 - 1:00 PM
FIELD 6 (GROUP B) CHAMPIONSHIP
12U
Southern Closers
Troy Warriors 12u
-vs-
04/27/2019 - 8:00 AM
FIELD 4 (BB)
Enterprise Express 13u
DKSA ELITE 12U
-vs-
04/27/2019 - 9:30 AM
FIELD 1 (BB)
Lynn Haven Dolphins
Top Gun Baseball
-vs-
04/27/2019 - 9:30 AM
FIELD 5 (BB)
Hitmen
The Blast 12U
-vs-
04/27/2019 - 9:30 AM
FIELD 6 (BB)
Rip City Renegades
Troy Warriors 12u
-vs-
04/27/2019 - 9:40 AM
FIELD 4 (BB)
Enterprise Express 13u
SHOCKWAVE
-vs-
04/27/2019 - 11:10 AM
FIELD 1 (BB)
Lynn Haven Dolphins
Blue Sox
-vs-
04/27/2019 - 11:10 AM
FIELD 5 (BB)
Hitmen
Tigers
-vs-
04/27/2019 - 11:10 AM
FIELD 6 (BB)
12U Traveling Eagles
DKSA ELITE 12U
-vs-
04/27/2019 - 12:50 PM
FIELD 1 (BB)
The Blast 12U
Southern Closers
-vs-
04/27/2019 - 12:50 PM
FIELD 6 (BB)
12U Traveling Eagles
Rip City Renegades
-vs-
04/27/2019 - 2:30 PM
FIELD 1 (BB)
SHOCKWAVE
Tigers
-vs-
04/27/2019 - 2:30 PM
FIELD 6 (BB)
SHOCKWAVE
Blue Sox
-vs-
04/28/2019 - 8:00 AM
FIELD 5 (GROUP A) GM1
Lynn Haven Dolphins
Rip City Renegades
-vs-
04/28/2019 - 8:00 AM
FIELD 4 (GROUP A) GM2
DKSA ELITE 12U
Southern Closers
-vs-
04/28/2019 - 9:40 AM
FIELD 4 (GROUP A) GM3
SHOCKWAVE
Rip City Renegades
-vs-
04/28/2019 - 11:20 AM
FIELD 3 (GROUP A) GM4
Hitmen
DKSA ELITE 12U
-vs-
04/28/2019 - 11:20 AM
FIELD 4 (GROUP A) GM5
Hitmen
Rip City Renegades
-vs-
04/28/2019 - 1:00 PM
FIELD 4 (GROUP A) CHAMPIONSHIP
The Blast 12U
Top Gun Baseball
-vs-
04/28/2019 - 8:00 AM
FIELD 1 (GROUP B) GM1
Tigers
Troy Warriors 12u
-vs-
04/28/2019 - 8:00 AM
FIELD 6 (GROUP B) GM2
Enterprise Express 13u
12U Traveling Eagles
-vs-
04/28/2019 - 8:00 AM
FIELD 3 (GROUP B) GM3
The Blast 12U
Troy Warriors 12u
-vs-
04/28/2019 - 9:40 AM
FIELD 1 (GROUP B) GM4
Troy Warriors 12u
Enterprise Express 13u
-vs-
04/28/2019 - 1:00 PM
FIELD 3 (GROUP B) CHAMPIONSHIP
13U
Southern Rattlers
Panhandle Tigers
-vs-
04/27/2019 - 8:00 AM
MIRACLE BREWTON
Bama Blue Jays
BeachSox Baseball
-vs-
04/27/2019 - 9:50 AM
MIRACLE HARDY
Southern Rattlers
Powermill
-vs-
04/27/2019 - 9:50 AM
MIRACLE BREWTON
Bama Blue Jays
Game On Trojans
-vs-
04/27/2019 - 11:40 AM
MIRACLE HARDY
Panhandle Tigers
Colt 45s Black
-vs-
04/27/2019 - 11:40 AM
MIRACLE BREWTON
BeachSox Baseball
Triple Crown 13U
-vs-
04/27/2019 - 1:30 PM
MIRACLE HARDY
HR IMPACT 13U
Powermill
-vs-
04/27/2019 - 1:30 PM
MIRACLE BREWTON
Colt 45s Black
HR IMPACT 13U
-vs-
04/27/2019 - 3:20 PM
MIRACLE BREWTON
Colt 45s Black
Southern Rattlers
-vs-
04/28/2019 - 8:00 AM
HARDY (GROUP A) GM1
HR IMPACT 13U
Game On Trojans
-vs-
04/28/2019 - 9:50 AM
HARDY (GROUP A) GM2
Triple Crown 13U
Colt 45s Black
-vs-
04/28/2019 - 11:40 AM
HARDY (GROUP A) GM3
Game On Trojans
Triple Crown 13U
-vs-
04/28/2019 - 1:30 PM
HARDY (GROUP A) CHAMPIONSHIP
BeachSox Baseball
Bama Blue Jays
-vs-
04/28/2019 - 9:50 AM
BREWTON (GROUP B) GM2
Panhandle Tigers

-vs-
04/28/2019 - 11:40 AM
BREWTON (GROUP B) GM3
14U
Southeast Elite Slammers
Niceville Eagles
-vs-
04/27/2019 - 10:00 AM
PITTMAN
Niceville Eagles
Sharks
-vs-
04/27/2019 - 11:50 AM
PITTMAN
Southeast Elite Slammers
Niceville Eagles
-vs-
04/28/2019 - 9:00 AM
PITTMAN (GM1)
Southeast Elite Slammers

-vs-
04/28/2019 - 12:40 PM
PITTMAN (CHAMPIONSHIP)
| | | | | |
| --- | --- | --- | --- | --- |
| SC Prospects 8U | 3-1-0 | 0-0-0 | 1 | 2 |
| Troy Spartans 7U | 2-1-0 | 0-0-0 | 2 | 1 |
| Warriors | 0-3-0 | 0-0-0 | 3 | 3 |
Games
| | | | | |
| --- | --- | --- | --- | --- |
| 4-27 | Troy Spartans 7U | 14 | SC Prospects 8U | 2 |
| 4-27 | Troy Spartans 7U | 14 | Warriors | 5 |
| 4-27 | SC Prospects 8U | 8 | Warriors | 6 |
| 4-27 | SC Prospects 8U | 17 | Warriors | 4 |
| 4-27 | Troy Spartans 7U | 11 | SC Prospects 8U | 16 |
| | | | | |
| --- | --- | --- | --- | --- |
| Southern Closers 9U | 3-1-0 | 0-0-0 | 1 | 6 |
| Tallahassee Heat | 3-1-0 | 0-0-0 | 2 | 1 |
| 10U South GA Mariners, Inc.-McCullough | 2-0-0 | 1-3-0 | 3 | 2 |
| Troy Warriors | 2-1-0 | 0-0-0 | 4 | 3 |
| | 3-1-0 | 0-0-0 | 5 | 4 |
| Rockets 8U | 1-2-0 | 0-0-0 | 6 | 5 |
| Traveling Eagles | 3-1-0 | 0-0-0 | 7 | 7 |
| South Alabama Arrows | 2-2-0 | 0-0-0 | 8 | 8 |
| Pines Baseball | 1-3-0 | 0-0-0 | 9 | 9 |
| Sandlot Legends 8u | 1-3-0 | 0-0-0 | 10 | 10 |
| South Walton Hawks 7U | 0-3-0 | 0-0-0 | 11 | 11 |
| L.A. Hitmen | 0-3-0 | 0-0-0 | 12 | 12 |
Games
| | | | | |
| --- | --- | --- | --- | --- |
| 4-27 | Troy Warriors | 15 | Southern Closers 9U | 12 |
| 4-27 | Sandlot Legends 8u | 8 | | 9 |
| 4-27 | Southern Closers 9U | 13 | South Walton Hawks 7U | 3 |
| 4-27 | Traveling Eagles | 13 | Sandlot Legends 8u | 8 |
| 4-27 | Troy Warriors | 12 | South Walton Hawks 7U | 4 |
| 4-27 | | 9 | South Alabama Arrows | 8 |
| 4-27 | L.A. Hitmen | 8 | Tallahassee Heat | 18 |
| 4-27 | Traveling Eagles | 9 | South Alabama Arrows | 10 |
| 4-27 | Pines Baseball | 3 | Tallahassee Heat | 13 |
| 4-27 | L.A. Hitmen | 4 | 10U South GA Mariners, Inc.-McCullough | 16 |
| 4-27 | Rockets 8U | 6 | Pines Baseball | 3 |
| 4-27 | Rockets 8U | 8 | 10U South GA Mariners, Inc.-McCullough | 10 |
| 4-28 | | 7 | Rockets 8U | 4 |
| 4-28 | Troy Warriors | 11 | Southern Closers 9U | 15 |
| 4-28 | Tallahassee Heat | 5 | | 4 |
| 4-28 | Tallahassee Heat | 0 | Southern Closers 9U | 11 |
| 4-28 | Sandlot Legends 8u | 18 | South Walton Hawks 7U | 8 |
| 4-28 | Pines Baseball | 8 | L.A. Hitmen | 7 |
| 4-28 | Traveling Eagles | 15 | Sandlot Legends 8u | 0 |
| 4-28 | South Alabama Arrows | 5 | Pines Baseball | 0 |
| 4-28 | Traveling Eagles | 11 | South Alabama Arrows | 1 |
| | | | | |
| --- | --- | --- | --- | --- |
| Pines Baseball | 3-1-0 | 0-0-0 | 1 | 3 |
| Sandlot Legends | 3-1-0 | 6-4-0 | 2 | 1 |
| Beach Sox | 2-1-0 | 0-0-0 | 3 | 2 |
| Southern Closers 10U | 1-2-0 | 0-0-0 | 4 | 4 |
| OVERDRIVE | 2-1-0 | 0-0-0 | 5 | 5 |
| Clutch Cyclones | 0-3-0 | 0-0-0 | 6 | 7 |
| Southern Savage | 0-2-0 | 0-0-0 | 8 | 8 |
Games
| | | | | |
| --- | --- | --- | --- | --- |
| 4-27 | Sandlot Legends | 11 | Clutch Cyclones | 1 |
| 4-27 | Sandlot Legends | 10 | Southern Savage | 4 |
| 4-27 | Clutch Cyclones | 8 | Beach Sox | 10 |
| 4-27 | Pines Baseball | 18 | OVERDRIVE | 8 |
| 4-27 | Southern Closers 10U | 11 | Beach Sox | 15 |
| 4-27 | Pines Baseball | 8 | Southern Closers 10U | 9 |
| 4-28 | Beach Sox | 1 | Pines Baseball | 9 |
| 4-28 | Sandlot Legends | 10 | Southern Closers 10U | 0 |
| 4-28 | Pines Baseball | 12 | Sandlot Legends | 3 |
| 4-28 | OVERDRIVE | 6 | Southern Savage | 1 |
| 4-28 | OVERDRIVE | 16 | Clutch Cyclones | 10 |
| | | | | |
| --- | --- | --- | --- | --- |
| South Walton Hawks 10u | 5-0-0 | 0-0-0 | 1 | 3 |
| Southern Closers 9U | 1-0-0 | 0-0-0 | 1 | 6 |
| Enterprise Express 10u | 4-1-0 | 0-0-0 | 2 | 1 |
| 10U South GA Mariners, Inc.-McCullough | 0-1-0 | 1-3-0 | 3 | 2 |
| American Thunder | 3-1-0 | 0-0-0 | 3 | 2 |
| Regulators 11u | 2-1-0 | 0-0-0 | 4 | 4 |
| Beach Sox 10U | 2-1-1 | 0-0-0 | 5 | 5 |
| Sandlot | 1-1-1 | 0-0-0 | 6 | 6 |
| Pines Baseball | 1-2-0 | 0-0-0 | 7 | 7 |
| Beach Braves | 1-2-0 | 0-0-0 | 8 | 8 |
| 10-u Team Florida | 3-1-0 | 0-0-0 | 9 | 9 |
| Chiefs 10u | 2-3-0 | 0-0-0 | 10 | 14 |
| Camp-84 | 0-2-1 | 0-0-0 | 11 | 11 |
| Diamondbacks | 1-3-0 | 0-0-0 | 12 | 13 |
| DKSA ELITE 10U | 1-3-0 | 0-0-0 | 13 | 15 |
| Storm Baseball | 0-2-1 | 0-0-0 | 14 | 10 |
| Emerald Coast Tritons | 0-3-0 | 0-0-0 | 15 | 12 |
Games
| | | | | |
| --- | --- | --- | --- | --- |
| 4-27 | Camp-84 | 5 | 10-u Team Florida | 15 |
| 4-27 | American Thunder | 10 | Diamondbacks | 0 |
| 4-27 | Regulators 11u | 14 | Storm Baseball | 7 |
| 4-27 | Enterprise Express 10u | 24 | Diamondbacks | 0 |
| 4-27 | Regulators 11u | 14 | Emerald Coast Tritons | 3 |
| 4-27 | Camp-84 | 8 | Storm Baseball | 8 |
| 4-27 | American Thunder | 12 | 10-u Team Florida | 6 |
| 4-27 | Sandlot | 8 | Beach Sox 10U | 8 |
| 4-27 | Emerald Coast Tritons | 4 | Enterprise Express 10u | 15 |
| 4-27 | Pines Baseball | 6 | South Walton Hawks 10u | 8 |
| 4-27 | Beach Braves | 18 | Chiefs 10u | 6 |
| 4-27 | Pines Baseball | 20 | DKSA ELITE 10U | 0 |
| 4-27 | Sandlot | 17 | Chiefs 10u | 6 |
| 4-27 | Beach Braves | 4 | Beach Sox 10U | 9 |
| 4-27 | South Walton Hawks 10u | 15 | DKSA ELITE 10U | 0 |
| 4-28 | 10U South GA Mariners, Inc.-McCullough | 8 | Southern Closers 9U | 10 |
| 4-28 | Regulators 11u | 3 | Beach Sox 10U | 9 |
| 4-28 | South Walton Hawks 10u | 7 | Sandlot | 6 |
| 4-28 | Enterprise Express 10u | 8 | Beach Braves | 4 |
| 4-28 | American Thunder | 7 | Pines Baseball | 3 |
| 4-28 | Beach Sox 10U | 6 | Enterprise Express 10u | 7 |
| 4-28 | South Walton Hawks 10u | 13 | American Thunder | 1 |
| 4-28 | Enterprise Express 10u | 6 | South Walton Hawks 10u | 13 |
| 4-28 | Camp-84 | 4 | Chiefs 10u | 10 |
| 4-28 | Storm Baseball | 1 | DKSA ELITE 10U | 6 |
| 4-28 | Emerald Coast Tritons | 10 | Diamondbacks | 12 |
| 4-28 | Chiefs 10u | 5 | DKSA ELITE 10U | 1 |
| 4-28 | 10-u Team Florida | 26 | Diamondbacks | 0 |
| 4-28 | Chiefs 10u | 0 | 10-u Team Florida | 18 |
| | | | | |
| --- | --- | --- | --- | --- |
| Chaos | 4-0-0 | 0-0-0 | 1 | 2 |
| Tallahassee Renegades | 2-2-0 | 0-0-0 | 2 | 4 |
| Bay County Cubs 11U | 2-1-0 | 0-0-0 | 3 | 1 |
| Slammers | 1-2-0 | 0-0-0 | 4 | 3 |
| CV Thunder 11U | 2-2-0 | 0-0-0 | 5 | 7 |
| High Voltage 11U | 2-2-0 | 0-0-0 | 6 | 5 |
| Pirates Baseball | 1-2-0 | 0-0-0 | 7 | 6 |
| Southern Thunder | 0-3-0 | 0-0-0 | 8 | 8 |
Games
| | | | | |
| --- | --- | --- | --- | --- |
| 4-27 | Slammers | 27 | Pirates Baseball | 3 |
| 4-27 | Slammers | 3 | Bay County Cubs 11U | 10 |
| 4-27 | Pirates Baseball | 14 | High Voltage 11U | 9 |
| 4-27 | Tallahassee Renegades | 10 | Southern Thunder | 3 |
| 4-27 | CV Thunder 11U | 1 | Chaos | 8 |
| 4-27 | Southern Thunder | 0 | Bay County Cubs 11U | 15 |
| 4-27 | Chaos | 11 | Tallahassee Renegades | 2 |
| 4-27 | CV Thunder 11U | 4 | High Voltage 11U | 8 |
| 4-28 | Chaos | 7 | Slammers | 2 |
| 4-28 | Bay County Cubs 11U | 1 | Tallahassee Renegades | 7 |
| 4-28 | Chaos | 11 | Tallahassee Renegades | 5 |
| 4-28 | Pirates Baseball | 1 | CV Thunder 11U | 5 |
| 4-28 | High Voltage 11U | 7 | Southern Thunder | 5 |
| 4-28 | High Voltage 11U | 3 | CV Thunder 11U | 4 |
| | | | | |
| --- | --- | --- | --- | --- |
| Rip City Renegades | 5-0-0 | 0-0-0 | 1 | 2 |
| Hitmen | 3-1-0 | 0-0-0 | 2 | 1 |
| SHOCKWAVE | 3-1-0 | 0-0-0 | 3 | 3 |
| DKSA ELITE 12U | 3-1-0 | 3-3-0 | 4 | 4 |
| Southern Closers | 1-1-1 | 0-0-0 | 5 | 5 |
| Blue Sox | 0-1-1 | 0-0-0 | 6 | 6 |
| Lynn Haven Dolphins | 1-1-1 | 0-0-0 | 7 | 7 |
| Enterprise Express 13u | 2-2-0 | 0-0-0 | 8 | 11 |
| Troy Warriors 12u | 2-3-0 | 0-0-0 | 9 | 13 |
| The Blast 12U | 1-2-1 | 0-0-0 | 11 | 9 |
| Tigers | 0-3-0 | 0-0-0 | 12 | 10 |
| 12U Traveling Eagles | 0-3-0 | 0-0-0 | 13 | 12 |
| Top Gun Baseball | 0-2-0 | 0-0-0 | 14 | 14 |
Games
| | | | | |
| --- | --- | --- | --- | --- |
| 4-27 | Southern Closers | 9 | Troy Warriors 12u | 0 |
| 4-27 | Enterprise Express 13u | 3 | DKSA ELITE 12U | 7 |
| 4-27 | Lynn Haven Dolphins | 11 | Top Gun Baseball | 4 |
| 4-27 | Hitmen | 12 | The Blast 12U | 0 |
| 4-27 | Rip City Renegades | 16 | Troy Warriors 12u | 3 |
| 4-27 | Enterprise Express 13u | 1 | SHOCKWAVE | 9 |
| 4-27 | Lynn Haven Dolphins | 10 | Blue Sox | 10 |
| 4-27 | Hitmen | 6 | Tigers | 1 |
| 4-27 | 12U Traveling Eagles | 6 | DKSA ELITE 12U | 11 |
| 4-27 | The Blast 12U | 9 | Southern Closers | 9 |
| 4-27 | 12U Traveling Eagles | 0 | Rip City Renegades | 11 |
| 4-27 | SHOCKWAVE | 6 | Tigers | 4 |
| 4-28 | SHOCKWAVE | 7 | Blue Sox | 2 |
| 4-28 | Lynn Haven Dolphins | 2 | Rip City Renegades | 19 |
| 4-28 | DKSA ELITE 12U | 4 | Southern Closers | 0 |
| 4-28 | SHOCKWAVE | 1 | Rip City Renegades | 9 |
| 4-28 | Hitmen | 6 | DKSA ELITE 12U | 5 |
| 4-28 | Hitmen | 1 | Rip City Renegades | 8 |
| 4-28 | The Blast 12U | 6 | Top Gun Baseball | 5 |
| 4-28 | Tigers | 2 | Troy Warriors 12u | 11 |
| 4-28 | Enterprise Express 13u | 9 | 12U Traveling Eagles | 8 |
| 4-28 | The Blast 12U | 0 | Troy Warriors 12u | 10 |
| 4-28 | Troy Warriors 12u | 8 | Enterprise Express 13u | 11 |
| | | | | |
| --- | --- | --- | --- | --- |
| Triple Crown 13U | 3-0-0 | 0-0-0 | 1 | 1 |
| Game On Trojans | 2-1-0 | 0-0-0 | 2 | 2 |
| HR IMPACT 13U | 2-1-0 | 0-0-0 | 3 | 3 |
| Colt 45s Black | 2-2-0 | 0-0-0 | 4 | 4 |
| Southern Rattlers | 1-2-0 | 0-0-0 | 5 | 5 |
| | 1-0-0 | 0-0-0 | 6 | 9 |
| BeachSox Baseball | 2-1-0 | 0-0-0 | 7 | 7 |
| Panhandle Tigers | 1-2-0 | 0-0-0 | 8 | 6 |
| Bama Blue Jays | 0-3-0 | 0-0-0 | 9 | 8 |
| Powermill | 0-2-0 | 0-0-0 | 10 | 10 |
Games
| | | | | |
| --- | --- | --- | --- | --- |
| 4-27 | Southern Rattlers | 6 | Panhandle Tigers | 7 |
| 4-27 | Bama Blue Jays | 5 | BeachSox Baseball | 11 |
| 4-27 | Southern Rattlers | 9 | Powermill | 3 |
| 4-27 | Bama Blue Jays | 1 | Game On Trojans | 4 |
| 4-27 | Panhandle Tigers | 1 | Colt 45s Black | 6 |
| 4-27 | BeachSox Baseball | 0 | Triple Crown 13U | 12 |
| 4-27 | HR IMPACT 13U | 14 | Powermill | 0 |
| 4-27 | Colt 45s Black | 2 | HR IMPACT 13U | 5 |
| 4-28 | Colt 45s Black | 5 | Southern Rattlers | 2 |
| 4-28 | HR IMPACT 13U | 0 | Game On Trojans | 1 |
| 4-28 | Triple Crown 13U | 13 | Colt 45s Black | 4 |
| 4-28 | Game On Trojans | 4 | Triple Crown 13U | 16 |
| 4-28 | BeachSox Baseball | 7 | Bama Blue Jays | 6 |
| 4-28 | Panhandle Tigers | 2 | | 10 |
| | | | | |
| --- | --- | --- | --- | --- |
| Southeast Elite Slammers | 3-0-0 | 0-0-0 | 1 | 2 |
| | 0-1-0 | 0-0-0 | 2 | 1 |
| Niceville Eagles | 1-2-0 | 0-0-0 | 3 | 3 |
| Sharks | 0-1-0 | 0-0-0 | 4 | 4 |
Games
| | | | | |
| --- | --- | --- | --- | --- |
| 4-27 | Southeast Elite Slammers | 11 | Niceville Eagles | 6 |
| 4-27 | Niceville Eagles | 7 | Sharks | 6 |
| 4-28 | Southeast Elite Slammers | 12 | Niceville Eagles | 9 |
| 4-28 | Southeast Elite Slammers | 7 | | 2 |
Event Address: 300 TAYLOR RD, DOTHAN, AL 36303

Map and Directions
Weather: